Downloading & Preparing
To download Ubuntu 19.04 Image & create a bootable DVD / USB, please click link: https://serverhow.com/get-image-and-preparing-to-install-ubuntu/
Install Ubuntu Linux 19.04
To install Ubuntu, you must first put the installation medium (DVD / USB). Once the system is booted using the bootable disk, you will be presented with a screen that looks like this.
Click [ Install Ubuntu ]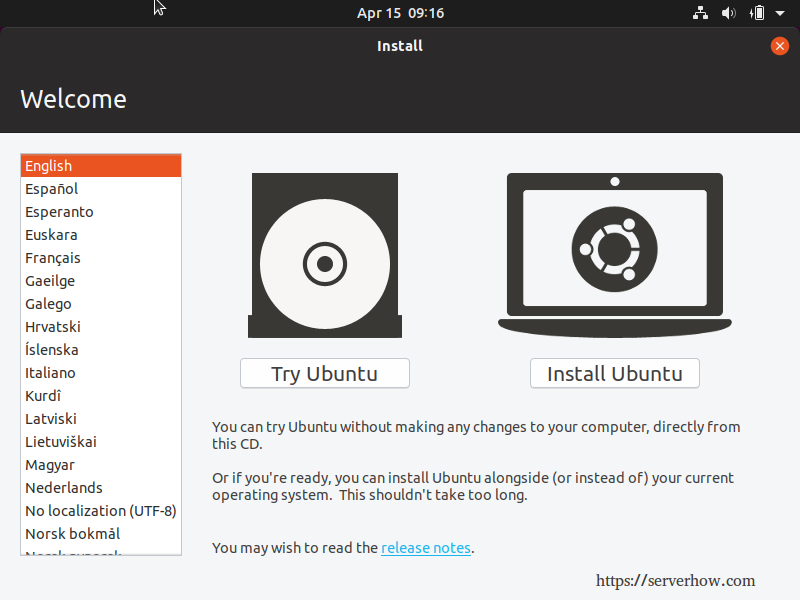 Choose your Keyboard Layout, default is "English (US)" => Click [ Continue ]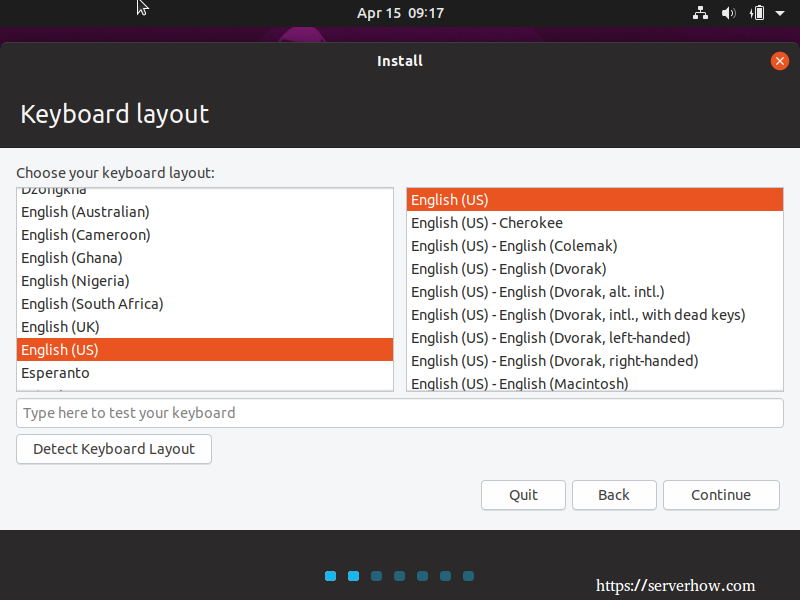 Uncheck "Download updates while installing Ubuntu" if you're not connected to the internet.
If you don't have at least 8 GB of available drive space, then try "Minimal installation" option.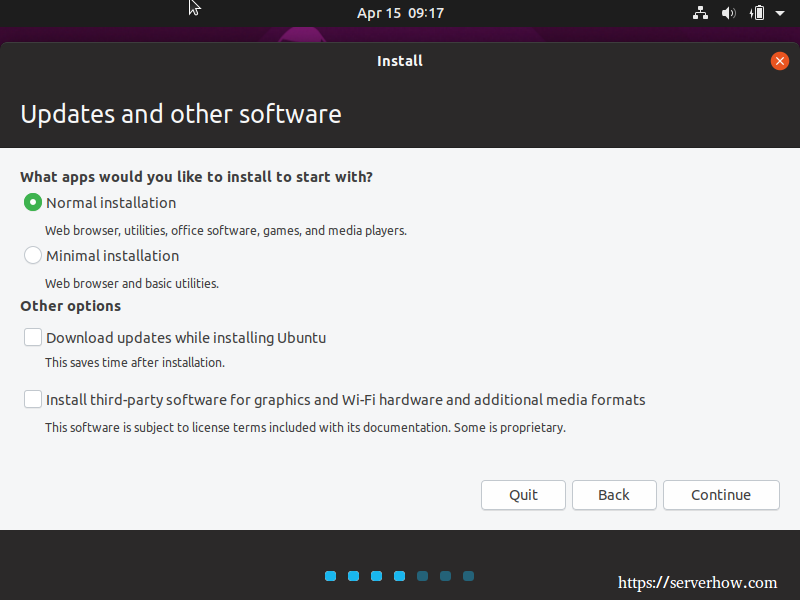 Keep default options if you is newbie => Click [ Install Now ]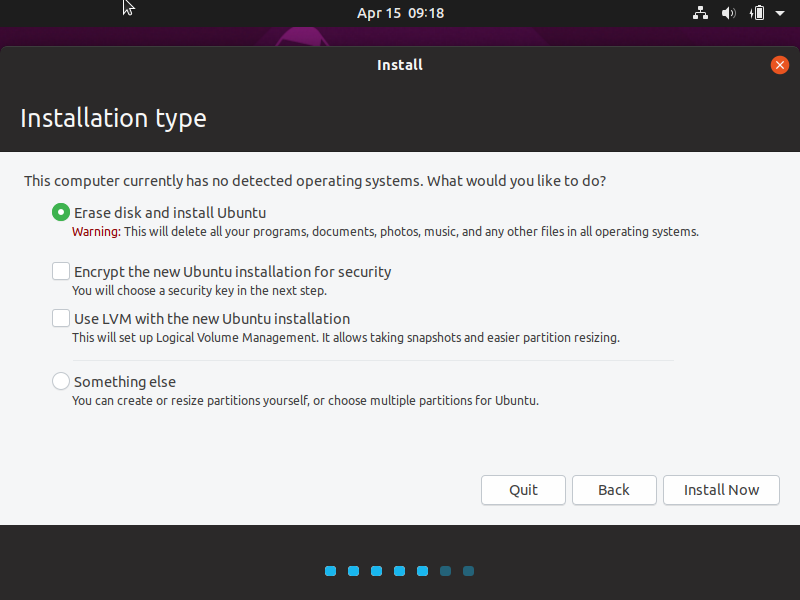 Click [ Continue ]
Choose your Location => Click [ Continue ]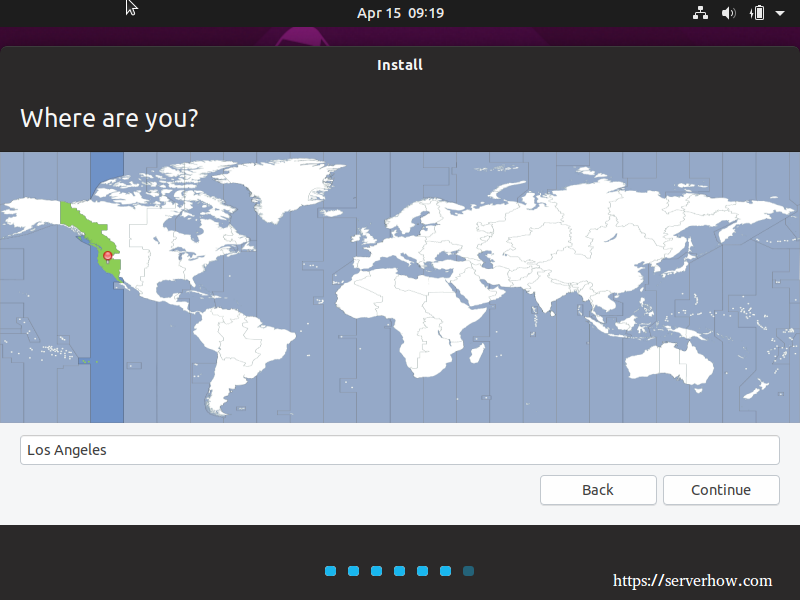 Enter your user information => Click [ Continue ]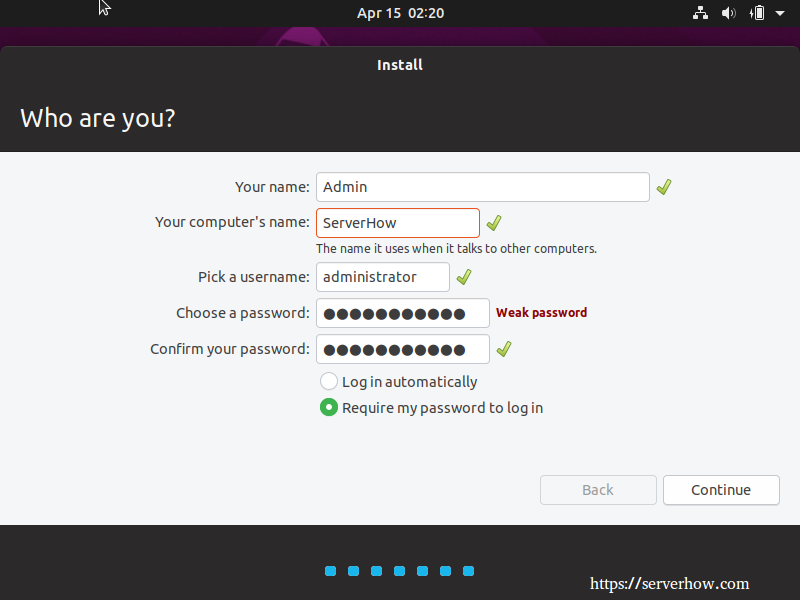 Wait to copy and install the files on your computer.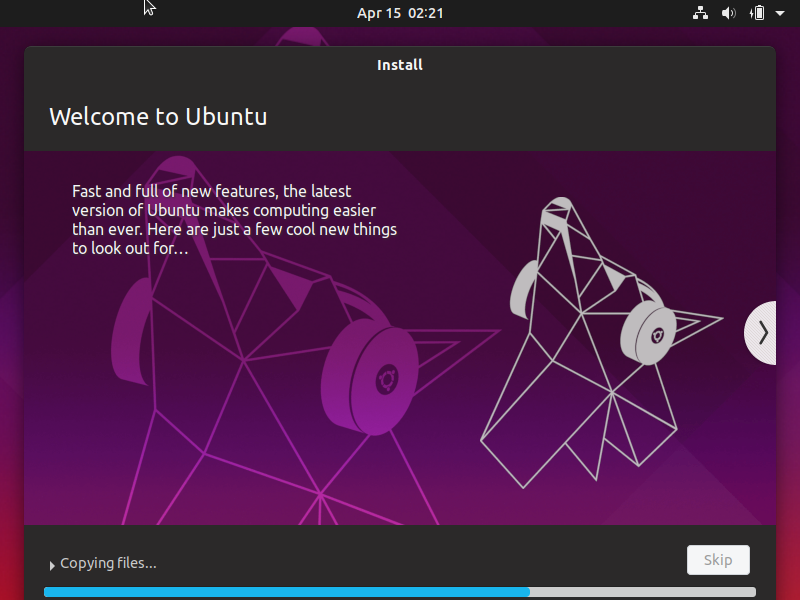 Installation is complete. You need to restart your computer. Click [ Restart Now ]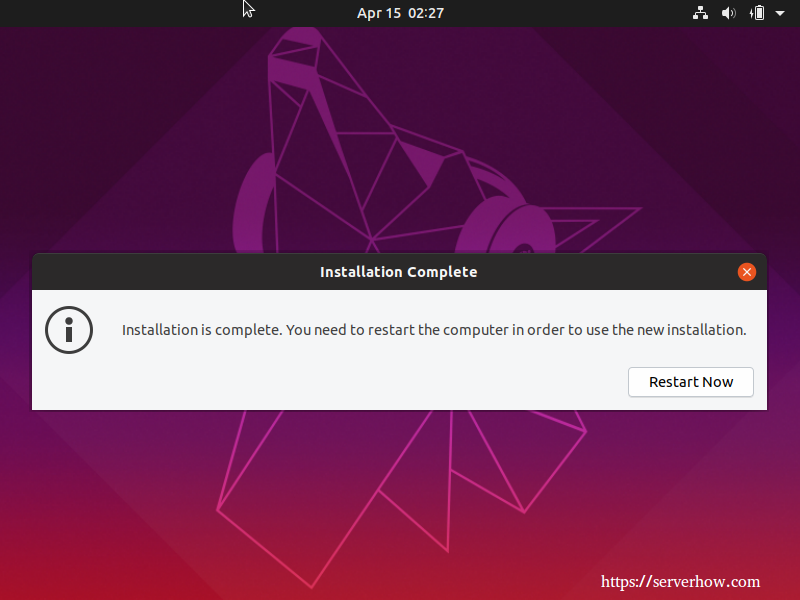 Remove the installation media (DVD / USB0), after you press "Enter" key.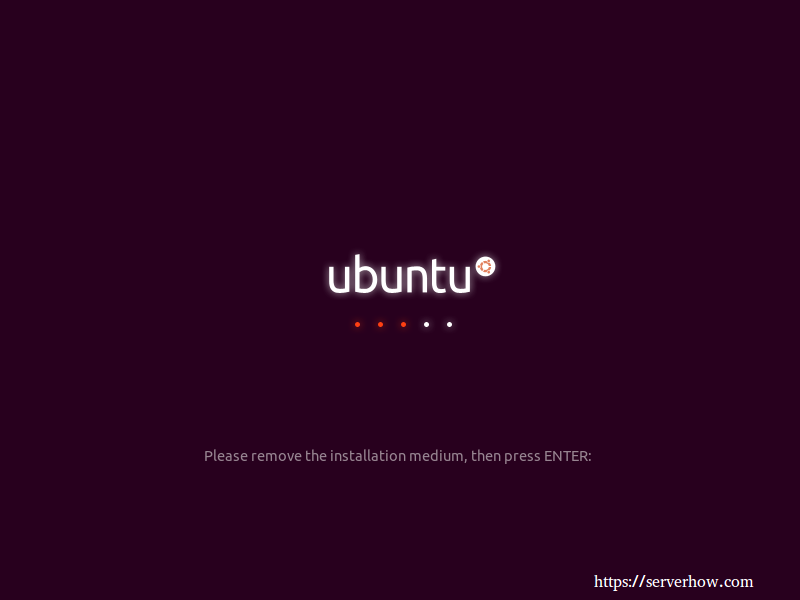 After restart you computer. It displays the login screen.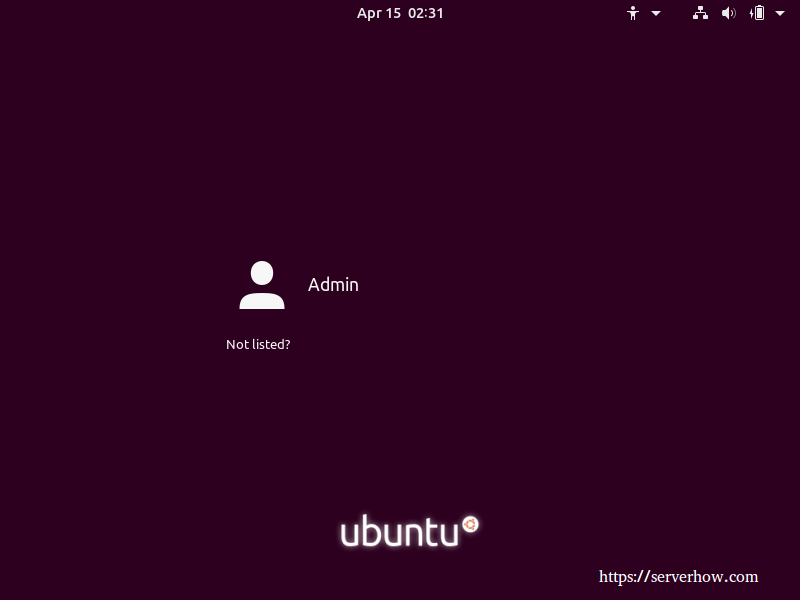 Enter your password => Click [ Sign in ] to login your computer.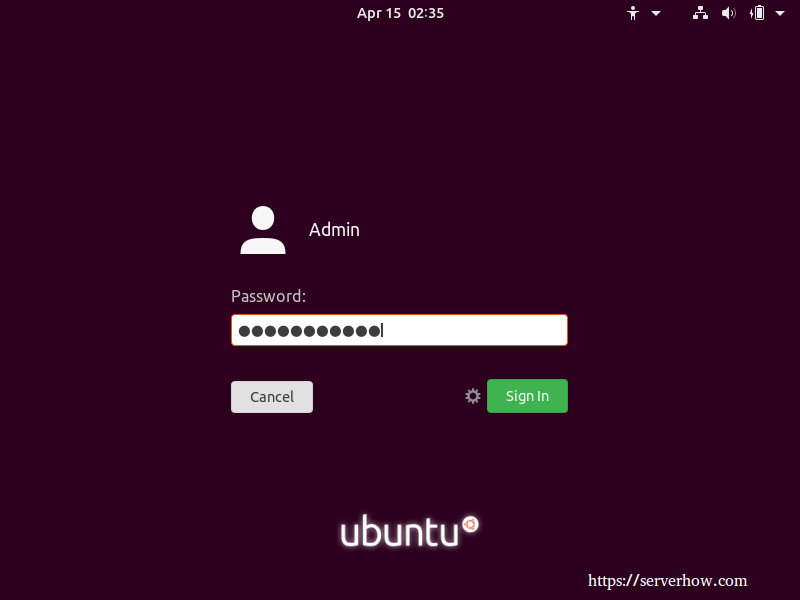 This is Ubuntu 19.04 Desktop Screen.